---
About us
Optimum Financial Group is dedicated to the financial security of its clients since 1969. Global and privately-owned, it is diversified in the sectors of actuarial consulting, asset management, general insurance, information technology, life insurance, life reinsurance, and real estate. The Group has over 620 employees in subsidiaries operating mainly across Canada, the United States and in France. Its revenues are nearly 1.1 billion Canadian dollars, its assets under management totalise nearly CAD8.5 billion in Canada, the United States and in France and its total assets rise up to 6 billion Canadian dollars.
---
Corporate values
Our employees share our values which guide our decision-making and operational processes. These values strengthen the sense of belonging in the great Optimum family and are an integral part of our DNA, on top of support our brand image. We build the future on solid values as one unified group.
Client focus
We focus our efforts on client satisfaction and prioritize maintaining long-term relationships with them and with our business partners.
Employee focus
We pay special attention to our employees, their expectations and their professional development.
Integrity
We require a high level of ethic, honesty and righteousness in our daily actions, and reflect it in our commitments and our policies.
Expertise
Our most precious resource and our capacity to distinguish ourselves reside in the talent, the expertise and the sense of innovation of our team.
Risk management
We ensure that risk management is an integral part of all our decisions.
Rigorousness
We distinguish ourselves by our rigor in every activity, and at every level of the organization.
Solidity
Our development is applied in a perspective of measured and profitable growth, which reinforces our financial strength, our stability and our sustainability.

---
Careers
Your professional development is important to us. You will evolve in an environment filled with experts where you will be called to participate in many projects aiming to broaden your field of expertise. Your ability to influence will enable you to have a real impact on the course of our business.
Our privately-owned global financial group is solid and constantly growing. Throughout the years, it has diversified into seven activity sectors while maintaining a human scale. You will thus have the opportunity to develop your talents within these dynamic sectors. The success of our multidisciplinary teams is based both on our managers and our well-rounded employees. Our group has maintained a warm atmosphere and is proud of its corporate values and philanthropic commitment.
Well-being
Your well-being contributes to your fulfilment within our Group. As an employee, you can participate in various conferences and activities with colleagues as part of the Nutrition and Physical Activity Months. You will strengthen bonds with your team members during your company's annual event and benefit from additional mental and physical health support, if desired, with our Well-Being Program.
Internships
We offer paid internships in many activity sectors. This initiative is aligned with our desire to attract top talent by offering a financial support, along with a stimulating and rewarding work experience.
Learn more
---
Philanthropy
Vulnerable women who experience violence
Since 2022, Optimum and its employees generously support vulnerable women who experience violence by donating various items and volunteering with four regional organisations playing a key role in supporting and housing victims.
During the first annual Group-wide fundraising campaign, cumulative donations to the benefit of the four regional organisations reached nearly CAD 118,000 to give back to the communities in which we operate.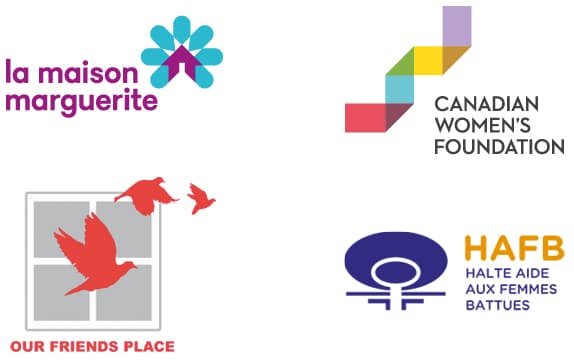 ---
Nautilus symbol
The nautilus is a symbol of stability and sustainability. Much like the nautilus which adds new and larger chambers to its shell at the pace of its growth, the Group continues its measured expansion and consolidates its gains before initiating any new commitment. Since its foundation, the Group seeks a balanced development to ensure its long-term performance.